lolwut.info has moved
Announcement, 26 April 2021: For a variety of reasons, I have elected to change the site's Web hosting provider from Neocities to KolymaNET. If you're reading this, then you are accessing the old version of the site located at the lolwut.neocities.org domain, which is no longer updated; for new material you will want instead to visit www.lolwut.info. (Although I will not be updating or maintaining this old version of the site, I thought it better to leave it up on Neocities, rather than deleting it entirely.)
However, I am aware that some on Neocities who read this site probably rely on their Neocities feed to stay informed about any updates to it, and consequently for their convenience I will still be updating the changelog here, in order that the update will appear in their feed. I will also not be leaving Neocities, as there are many excellent Web sites on it, and I enjoy participating in its community.
---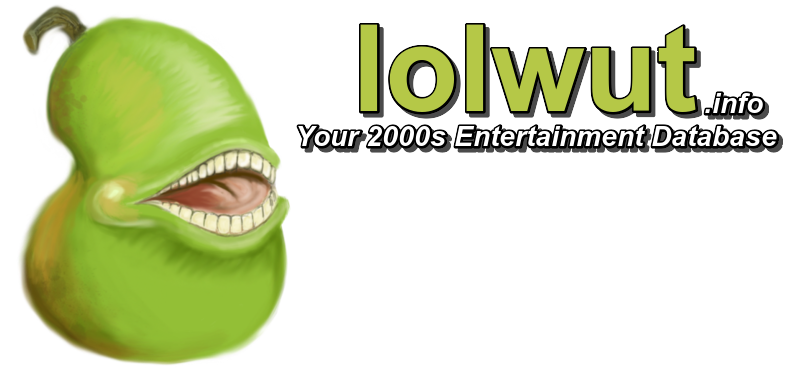 Banner image by Human Raccoon
The Internet is Serious Business!
Today's date: Thursday, 31 December 2009
---
Mostly 2000s nostalgia with some other randomness thrown in.
This site is divided into the following top-level categories:
---
Changelog
2022 Changelog, 2021 Changelog, 2020 Changelog, 2019 Changelog, 2018 Changelog
---

All written materials on this Web site are my own, and all are released under the Do What the Fuck You Want to Public License Version 2.
This page last modified on 22 April 2023.