lolwut's Web Site
The Internet is Serious Business!
---
Home > Computers, Technology, and Internet > Microsoft > Our Lord and Savior
---
Our Lord and Savior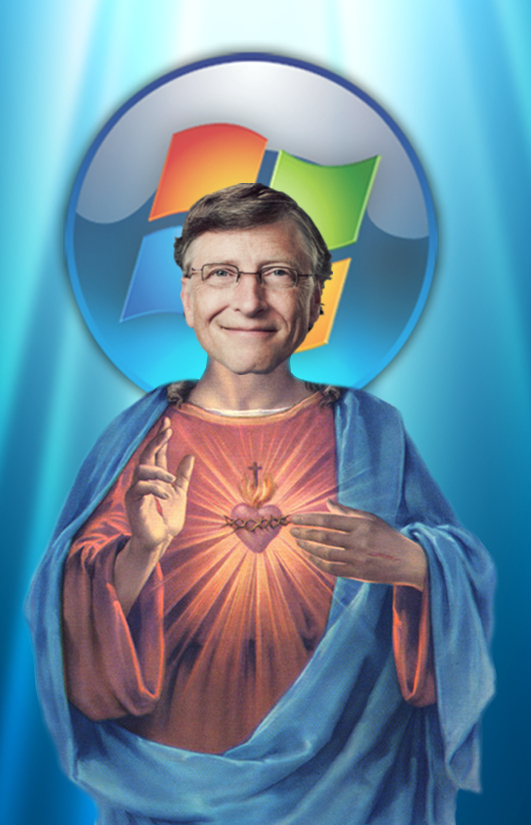 Our Founder who art at Microsoft,
hallowed be thy code.
Thy OS boots,
thy software runs
on Windows as it does in MS-DOS.
Give us this day our daily bootstrap,
and forgive the Mac users,
as we forgive Blue Screens of Death against us,
and lead us not into open-source,
but deliver us from Apple.
For thine is Microsoft,
and Windows, and the PC,
for ever and ever.
Amen.
---
Copyright © 2018–2019 lolwut
All written materials on this Web site are my own, and all are licensed under a Creative Commons Attribution 4.0 International License.
This page last modified on 21 September 2019.